WASHINGTON ― It ought to have been the simplest bill Congress passed all year.
Yet, eight months after a congressman surrendered after supposedly saying he had "wet dreams" about a female assistant who was welcome to "demonstrate her areolas," which was a long time before a congressman surrendered subsequent to seeking after a female helper he called his "perfect partner," which was a very long time after a congressman surrendered in the wake of requesting that female associates bear his kid, officials have neglected to pass enactment focusing on their own inappropriate behavior.
(Those weren't the main later and humiliating early retirements by male officials, either. See here, here, here and here!)
It looked like Congress may really manage its Me Too issue prior this year. The House consistently passed a bill in February making severely required updates to Congress' strategies on lewd behavior and segregation.
The Senate came around in May and passed its variant of the bill. All they had left to do was hash out their disparities and concede to the last form.
Be that as it may, they can't work it out. The core of the issue is that the House needs intense disciplines and more straightforwardness when administrators explicitly bother or oppress staff members, however, the Senate needs to dilute those arrangements.
On the off chance that they don't achieve an arrangement in the following couple of weeks, the two bills will terminate and they'll need to start from the very beginning in the following Congress. Or then again they could drop the issue totally.
Assistants to House and Senate pioneers pushing the bill say talks are progressing ― as they've said for quite a long time ― and that the exchanges center around three staying focuses.
The first is that the House bill expects officials to pay out of pocket for any repayments identifying with lewd behavior and separation, while the Senate bill permits proceeded with the utilization of citizen cash.
The second is that the House bill gives legitimate portrayal to all informers, while the Senate bill does not. The third is that the House requires an unprejudiced examination at the front end of a test; the Senate bill nixes that.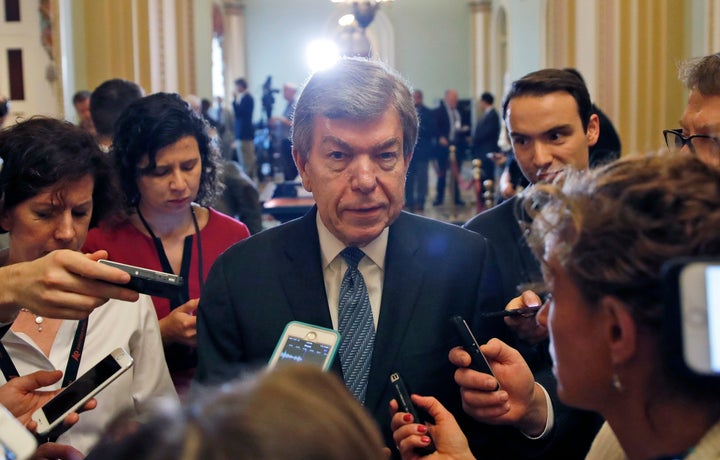 Rep. Jackie Speier (D-Calif.), a co-creator of the House bill and the main voice in combatting inappropriate behavior, is "80 percent sure" that Congress will pass a bill this month, per her office.
"We're wanting to complete it before the finish of the term," said an assistant to Rep. Gregg Harper (R-Miss.), another co-creator of the House bill.
The last enactment will likewise "certainly" consider individuals actually fiscally responsible when they explicitly bother staff individuals, per Speier.
That arrangement ― and the silly disagreement regarding it ― come after previous Rep. Blake Farenthold (R-Texas) surrendered in April without paying back $84,000 in citizen cash that he spent to settle an inappropriate behavior claim. By stopping before reimbursing it, it makes it to a great degree far-fetched that he'll ever pay it back.
Assistants to Sens. Roy Blunt (R-Mo.) and Amy Klobuchar (D-Minn.), the co-creators of the Senate bill, did not react to a demand for input.
It's difficult to exaggerate how urgently Congress needs to update its procedure for taking care of grumblings about badgering. Under current law, Capitol Hill staff members who guarantee they've been annoyed or oppressed need to experience guiding, obligatory discretion and a 30-day "chilling" period under the watchful eye of going to court. Officials can likewise continue spending citizen cash for their lawful repayments (once more, see Farenthold, whose dirty tricks HuffPost has expounded on here, here, here and here).
Four out of 10 female congressional associates say lewd behavior is an issue, per a 2016 CQ Roll Call review. One of every six staff members said they had been by and by deceiving.
Senate Majority Leader Mitch McConnell (R-Ky.) told correspondents a month ago that he is focused on handling the issue before the present Congress suspends. He couldn't give a point of interest in how or when it will complete, however.
"We're taking a shot at completing that before the year's end," he said.